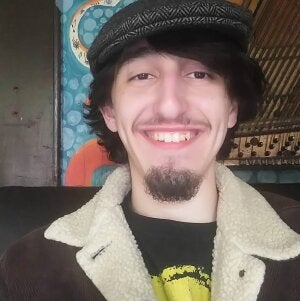 Research Interests
My research generally concerns algebraic topology, algebraic geometry, and homotopy theory. I am particularly interested in chromatic homotopy (which interpolates between topology and geometry), the higher category theory of homotopical geometry, and applications of both of these to quantum field theory.
Research Description
One of modern homotopy theory's most fascinating insights is that topology (the study of spaces) and algebra (the study of categories and their internal logics) can both be seen as special cases of the theory of ∞-categories; this is famously expressed via Grothendieck's homotopy hypothesis, which states that spaces are the same as ∞-groupoids. In my research, I aim to explore this connection further, examining the still-developing landscape of "Brave New Algebra" and its applications to topology and mathematical physics.
Education
BA in Mathematics (Minor in Physics) at UC Berkeley, May 2019
MS in Mathematics at UIUC, August 2021
Awards and Honors
Courses Taught
Math 257 (Linear Algebra with Computational Applications), Fall 2021
Math 241 (Multivariable Calculus), Spring 2020
Math 221 (Calculus I), Fall 2019
External Links