Sonia Math Day is a free, day-long female-focused outreach event for 8th-12th graders each semester hosted by the University of Illinois Graduate Student Chapter of the Association for Women in Mathematics (AWM). Our goal is to encourage students from traditionally underrepresented genders to consider pursuing higher education in math and science by connecting them to peers interested in math, providing them with role models in the department, and introducing them to exciting math content outside of their regular school curriculum. For Sonia Math Day, the students participate in engaging, hands-on math activities and are provided with lunch, t-shirts, and mathematical take-homes for each participant!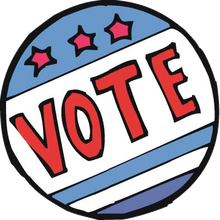 Sonia Math Day Spring 2020: Voting Theory
April 11, 2020, 10 a.m.-3 p.m. 
This April, we are hosting our 14th Sonia Math Day, with a focus on voting theory: Is there more than one way to hold a vote? What makes a vote fair, and are some voting systems fairer than others? The answers to these questions aren't best understood in a civics or history class - they actually can be best explained by mathematics! We will explore these ideas through hands-on activities and real-world examples. 
Registration deadline is March 22. Spots will be given on a first-come, first-served basis to any student who registers. 
If you have any questions, please contact Dana Neidinger at dn2@illinois.edu. 
 
It is impossible to be a mathematician without being a poet in soul.

- Sonia Kovalevsky
SPONSORS
We would like to thank our sponsors:
Past Sonia Math Days