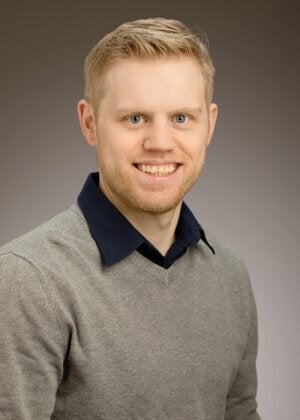 Contact Information
Department of Mathematics
332 Illini Hall, MC-382
1409 W. Green Street
Urbana, IL 61801
Research Areas
Director, Illinois Geometry Lab, Associate Professor
Biography
I am an Associate Professor in the Department of Mathematics at the University of Illinois at Urbana-Champaign, and currently the Director of the Illinois Geometry Lab.  I serve as the faculty advisor of the Pi Mu Epsilon Illinois Alpha Chapter, and I am a mentor for  MathAlliance.
Research Interests
Logic
Theoretical Computer Science
Model Theory
Tame Geometry
Research Description
My research in logic focuses on ordered structures and their potential applications in analysis and geometry.
External Links
Recent Publications
Hieronymi, P., & Walsberg, E. (2021). A tetrachotomy for expansions of the real ordered additive group. Selecta Mathematica, New Series, 27(4), [54]. https://doi.org/10.1007/s00029-021-00668-9
Hieronymi, P., Walsberg, E., & Xu, S. (2021). Expansions of the real field by discrete subgroups of Gln(C). Proceedings of the American Mathematical Society, 149(5), 2221-2233. https://doi.org/10.1090/proc/15382
Eleftheriou, P. E., Günaydin, A., & Hieronymi, P. (2020). Structure theorems in tame expansions of o-minimal structures by a dense set. Israel Journal of Mathematics, 239(1), 435-500. https://doi.org/10.1007/s11856-020-2058-0
Eleftheriou, P. E., Günaydın, A., & Hieronymi, P. (2020). The choice property in tame expansions of o-minimal structures. Mathematical Logic Quarterly, 66(2), 239-246. https://doi.org/10.1002/malq.201900055
Gorman, A. B., Hieronymi, P., Kaplan, E., Meng, R., Walsberg, E., Wang, Z., Xiong, Z., & Yang, H. (2020). Continuous regular functions. Logical Methods in Computer Science, 16(1), [17]. https://doi.org/10.23638/LMCS-16(1:17)2020