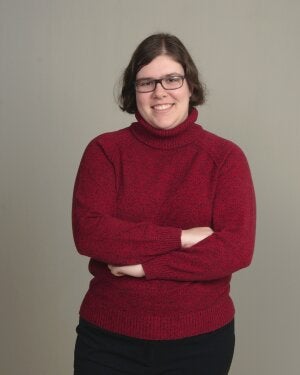 Biography
I am a fifth-year Ph.D. candidate in the Mathematics Department at the University of Illinois at Urbana-Champaign. I am also the Outreach Committee Chair for the UIUC graduate student chapter of the Association for Women in Mathematics (AWM).
Research Interests
Graph Theory
Number Theory
Combinatorics
Education
BA in Mathematics, Carleton College, 2016
External Links
Highlighted Publications
Journal Articles
Neidinger, Dana, and Douglas B West. "Ramsey Numbers of Interval 2-Chromatic Ordered Graphs." Graphs and Combinatorics, vol. 35, no. 5, 2019, p. 1065–1076. Full Text.