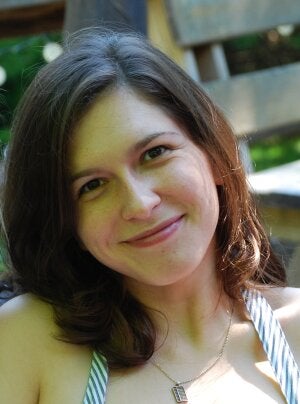 Contact Information
113 Altgeld Hall
1409 West Green street
M/C 382
US
Urbana, IL 61801
Research Areas
Biography
I am a fifth year PhD student doing research in logic, advanced to candidacy Fall 2018.  My advisor is Philipp Hieronymi, and my primary area of interest is model theory, including applications of model theory to real analytic geometry and automata theory.
Research Description
My research in model theory so far concerns structures and theories that are "tame" in either a geometric or model-theoretic sense.  I study structures whose theories are are crucially connected to o-minimal or geometric theories, with an eye toward both applications and also expanding the map of the model-theoretic universe.
Education
Wellesley College, B.A. (2016)
Awards and Honors
NSF Graduate Research Fellow (2018-2021)
Courses Taught
Math 241, Fall 2017 and Spring 2018
Additional Campus Affiliations
Illinois Geometry Lab leadership team (2018-2021)
Academic Committee Chair, AWM Graduate Chapter (2020-2021)
Recent Publications
"Companionability characterization for the expansion of an o-minimal theory by a dense subgroup," submitted. Preprint: https://arxiv.org/abs/2003.06366, 2020.
"Pairs of theories satisfying a Mordell-Lang condition," with Philipp Hieronymi & Elliot Kaplan, Fundamenta Mathematicae, vol. 251, 131-160, 2020.
"Continuous regular functions," with Philipp Hieronymi, Elliot Kaplan, Ruoyu Meng, Erik Walsberg, Zihe Wang, Ziqin Xiong & Hongru Yang, Logical Methods in Computer Science, vol. 16 no. 1, 17:1–17:24, 2020.