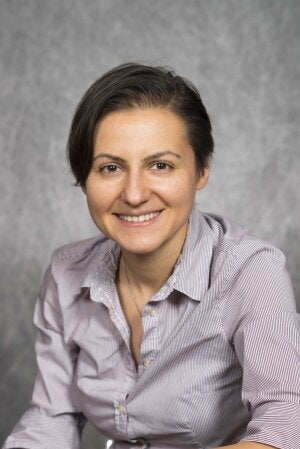 Contact Information
Department of Mathematics
369 Altgeld Hall, MC-382
1409 W. Green Street
Urbana, IL 61801
Research Interests
Interplay between descriptive set theory, ergodic theory, and Borel combinatorics; applications of logic to arithmetic combinatorics.
Research Description
My research is in descriptive set theory and applications of logic to other areas of mathematics. I am most interested in Borel/measurable dynamics and combinatorics, Borel equivalence relations, measured group theory, and ergodic theory.
Education
Ph.D. Mathematics, UCLA, 2013
External Links
Recent Publications
Bernshteyn, A., Delcourt, M., Towsner, H., & Tserunyan, A. (2018). A short nonalgorithmic proof of the containers theorem for hypergraphs. Proceedings of the American Mathematical Society, 147(4), 1739-1749. https://doi.org/10.1090/proc/14368
Lupini, M., & Tserunyan, A. (2017). Polish groupoids and functorial complexity. Transactions of the American Mathematical Society, 369(9), 6683-6723. https://doi.org/10.1090/tran/7102
Tserunyan, A. (2016). A Ramsey Theorem on semigroups and a general van der Corput lemma. Journal of Symbolic Logic, 81(2), 718-741. https://doi.org/10.1017/jsl.2015.37
Tserunyan, A. (2015). Finite generators for countable group actions in the Borel and Baire category settings. Advances in Mathematics, 269, 585-646. https://doi.org/10.1016/j.aim.2014.10.013
Tserunyan, A. (2009). Characterization of a class of graphs related to pairs of disjoint matchings. Discrete Mathematics, 309(4), 693-713. https://doi.org/10.1016/j.disc.2008.01.004