The Actuarial Science Advisory Board is comprised primarily of alumni working as senior actuaries across the U.S. The goal of the Actuarial Science Advisory Board is to help the department stay ahead of the latest developments in actuarial education and industry to keep the program strong and vibrant. The board was formed in October 2017.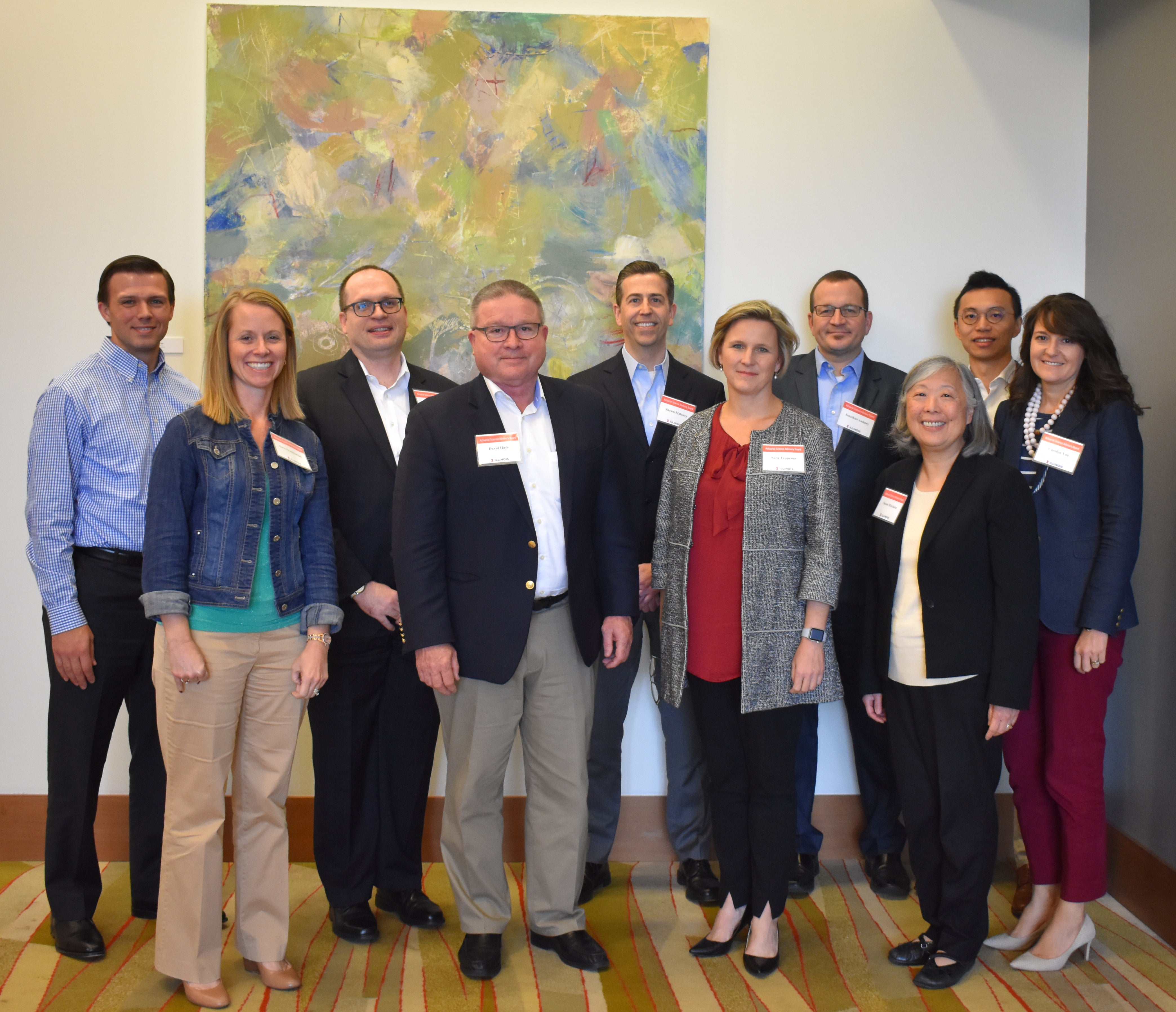 2018-19 Actuarial Science Advisory Board. Pictured from left: Front row-- Sara Frankowiak, David Hays, Sara Teppema, Susan Morisato, Carolyn Yau; Back row-- Daniel Stier, William Schwegler, Shawn Maloney, Jonathan Ankney, Alfred Au.  (Not pictured J. Spero Zacharias, Joseph Sintov, Mehb Khoja, Robert Quane)
The committee goals for 2017-18 are:
Connecting students with practicing actuaries through experiential learning initiatives.

Continuing to develop our actuarial research program.

Assisting in expanding our scholarship and actuarial exam support for our students.

Engaging alumni with our program by planning a reunion event in Chicago.

Articulating our goals for the future.
The inaugural Actuarial Science Advisory Board members are:
Jonathan Ankney (BS Finance and Actuarial Science 1996), Deloitte Consulting, AAP

David Hays (BS Teaching of Mathematics 1978), AXIS

Mehb Khoja (BA Actuarial Science and Finance 2000), Milliman

Shawn Maloney (BS Actuarial Science 1993), Willis Towers Watson

Susan Morisato (BS Math and Education 1975; MS Mathematics 1977), UnitedHealth Group

Bob Quane (BS Actuarial Science 1990), AIG

William Schwegler (BS Actuarial Science 1989), Transamerica

Joseph Sintov (BS Actuarial Science 1971), Retired

Daniel Stier, (BS Finance and Actuarial Science 2006) Northwestern Mutual

Sara Teppema, (BS Actuarial Science 1990) Health Care Services Corporation (BCBS)

Carolyn Yau (BS Actuarial Science 1977), Homesite Insurance

J. Spero Zacharias (BA 1987 UNC; MBA 2003 Fordham Univ), Chubb Group of Insurance Companies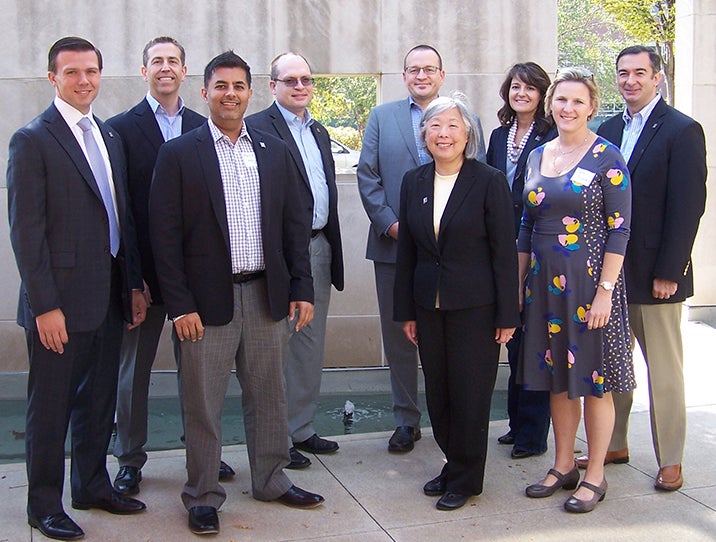 Pictured, from left: Daniel Stier, Shawn Maloney, Mehb Khoja, William Schwegler, Jonathan Ankney, Susan Morisato, Carolyn Yau, Sara Teppema, and Bob Quane.