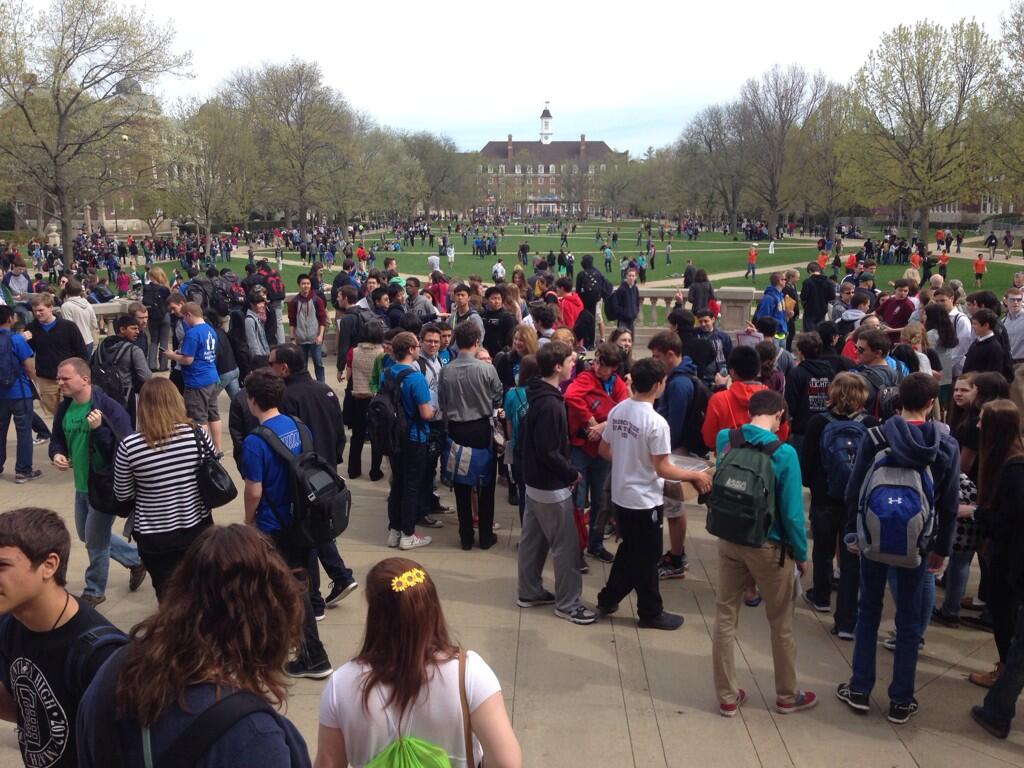 The 2020 Illinois Council of Teachers of Mathematics (ICTM) State Math Contest Finals will be held is Saturday, May 2, 2020, at the University of Illinois Urbana-Champaign campus.
Click here to sign up to volunteer at the ICTM math contest! (volunteer poster)
Oral Conflict Form: To enter your Orals Conflict information, go to the ICTM contest registration website.
For local information about volunteering, room assignments, proctor assignments, University of Illinois or Champaign-Urbana, contact:
For other information about the contest such as qualifying for state finals, rules, registration, special needs accommodations, contact:
Campus Construction
Due to the construction on Wright Street pedestrians will not have access to buildings along the street. The ICTM contest uses Altgeld Hall, Lincoln Hall, and Greg Hall.  View map of how pedestrians can access the buildings from the quad.
Please be aware that the construction on Wright Street allows only north-bound traffic.  Drivers will need to use Armory Street to enter Wright Street and busses will need to drop students off and move along quickly.
Parking
For buses:
Lot E14 corner of First and Kirby (click for map)
Lot B22 south of University, east of Goodwin, entrance off Harvey or Clark (click for map).
For cars:
The C7 parking structure off John Street (click for map). (Take 4th or 5th to John; go east on John to get to parking garage just
before 6th. Beware of the one-way streets.)
The underground Krannert parking lot (click for map). (From Lincoln, go west on Illinois or Oregon streets, Krannert is between
Gregory and Goodwin).
Many university lots are free on the weekend, but not all; check the signs.
Food on Campus
There are dozens of good, fast eateries on Green street within a 2-3 minute walk from Altgeld Hall, including Panera, Jimmy Johns, Zorba's, Za's, Slice Factory, Cracked, Signature Grill, Potbelly, Noodles and Co, Sushi Rock, Spoon House, Subway, Panda Express, etc.  A variety of dining options are also available on the main level and the lower level of the Illini Union.
If you are willing to walk 5 minutes, there is also Chipotle, Seoul Taco, WhichWich, Bombay Indian Grill, Salad Meister, Paris Super Crepes, Bangkok Thai, Jurassic Grill, Lai Lai Wok, Sushi Ichiban, Jerusalem Place, and many more.
Other information about the UI campus and Champaign-Urbana
Champaign-Urbana Convention and Visitors Bureau